A few years ago I never thought I would like going to garage sales, much less buy someone
else's
"junk" for my own home! Well, fast forward to the present and I can't get enough of turning "trash to treasure" ;) I guess it is an addictive hobby I have acquired partly from being on a budget and the other part from my love for creating things.
So this is my latest project: A
Gramtastic
(grandma + fantastic)
lamp. I got two of these for $6, yes $3 each! I over heard the man at this sale say,
we should just sell those for 6 bucks.
When I told the guy I'd give him $6 for both he hesitated but agreed, I think he was surprised I heard him.
LOL
!
I wasn't sure how I would use them but I knew they had potential, it was just the right size I was looking for to go in our master bedroom.
After they sat in my garage for a couple months, I finally had the idea of what I wanted to try. At first, I was going to spray paint the out side, because my motto is, spray paint fixes everything. ;) But, I didn't think it would look that great being glass and the style of lamp.
I was able to take the lamp apart by unscrewing the bottom. Then I realized I could just paint the inside instead and it would make it look like black glass.
Don't you love the dead grass backdrop! ;)
Then for the shade...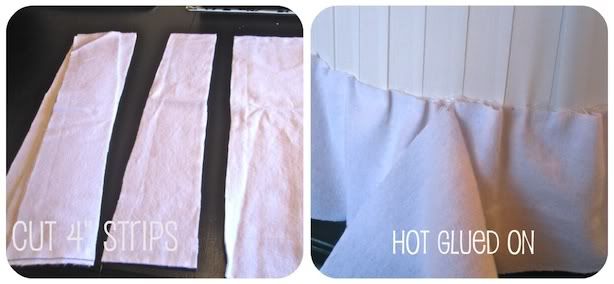 BEFORE and AFTER!
I love how it turned out! This was such an easy project and I think with supplies and everything it only cost around $15, not bad for two lamps this size!
When I started out re-doing our room I thought I would try to see if I could do everything REALLY cheap. So far its going good, I'll post more on that later!
Linking up at:
http://craftomaniac.blogspot.com/
http://thediyshowoff.blogspot.com/
http://www.bluecricketdesign.net/
www.theshabbycreekcottage.com/
www.sassysites.blogspot.com/2011/08/ffa-friday.html
http://todayscreativeblog.net
www.tatertotsandjello.blogspot.com/