I am a big fan of Pottery Barn,

who isn't?

Just not Pottery Barn prices :) I loved this topiary the minute I saw it while browsing in the store one day. I snapped a picture with my phone and thought, I bet I can make it!
So, I already had a topiary that my mom had given me to do something with. I bought a bag of lemons at Hobby Lobby for around $3 I think. I wanted to add burlap on the base, but didn't have enough on hand so I had to improvise. I just used twine instead by gluing it around the base.
I love it and it was perfect summer! As for the lantern, I scored it from a garage sale last summer and sprayed it green. I almost didn't get it, but I'm glad I did because it is one of my favorite pieces in our living room!
I love the shadows it casts and it's just the right amount ambient lighting in the evenings.
Now summer is coming to an end, and it's time for fall decor! yippee! :)
I love decorating for the seasons, maybe it's because it's constantly changing and it gives me more reasons to make stuff. ;)
Do you decorate for the seasons?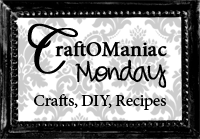 and
http://organizeyourstuffnow.com/